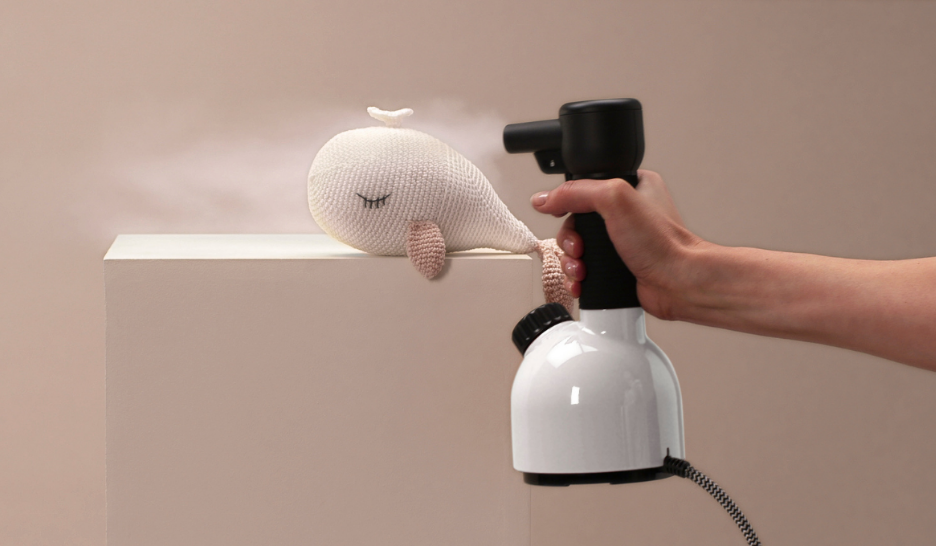 Who wants to play a little game? If the answer is yes, let's set the scene.
Welcome to a round of Can You Steam It? Where the answer is YES …every time.
Today we're talking all about objects that you may not think you could steam, but in fact, yes, you can steam that! Steaming has become an easy alternative to ironing that anyone can do successfully. At Laurastar, we pride ourselves on offering products that are simple to use, effective, and safe. Whether you're an avid IGGI user or lover of the LIFT, we want you to feel empowered to use your product to the fullest.
So, are you ready to play Can You Steam It?
Can I steam clothing? Yes!
This may be an obvious one, but you can steam your clothing! Instead of breaking out the iron and ironing board, you can steam out wrinkles and freshen up fabrics with the power of steam from machines like our Laurastar LIFT. Be sure to check the care tag on your item to ensure you're caring for it properly!
How about curtains? Can I steam those? Yes!
We all know the feeling of taking curtains out of the packaging to see deep folded creases. However, when steaming, you can hang up those crinkly curtains right away and steam out the unwanted folds to create that crisp linen look!
What about my couch cushions? Yes!
2020 left us parked on the couch with plenty of snacks and maybe even a furry companion! It's no secret that these cushions can absorb odors and dander that leave a less than desired aroma. While you can't freshen these up by throwing them in the washing machine, break out your trusty steamer to disinfect and sanitize this highly trafficked seating area.
I'm tired of wiping down my door handles. Can I steam these? Yes!
The amount of bacteria that hangs out on high-touchpoints like doorknobs may leave us feeling a bit queasy. Did you know that wiping down with a sanitizing wipe isn't the only way to leave this area clean? Using a handheld steamer like our IGGI can kill 99.9% of viruses, germs, and bacteria. No chemicals, just Dry Microfine Steam.
My kid's stuffed animals are so loved and need a refresh. Can I steam them? Yes!
Speaking of Dry Microfine Steam to disinfect, you can steam clean soft toys for children and even pets! Steam can Speaking of Dry Microfine Steam to disinfect, you can steam clean soft toys for children and even pets! Steam can purify and sanitize without the use of detergents or chemicals making it a safer alternative to popping in the wash.
Thanks for playing! Did you get all of them right? If you're looking for a steamer that treats textiles gently, beautifies your home, and disinfects, look no further than Laurastar. We hope our products can be a helpful tool in your everyday life.