We invest in lots of things: Our families, our homes, our well-being…and our wardrobes! With fast fashion becoming less, ahem, fashionable, caring for the clothes we have now is a chic, economical, and environmentally aware choice to make. So what better way to sustain your wardrobe with a clothes steamer?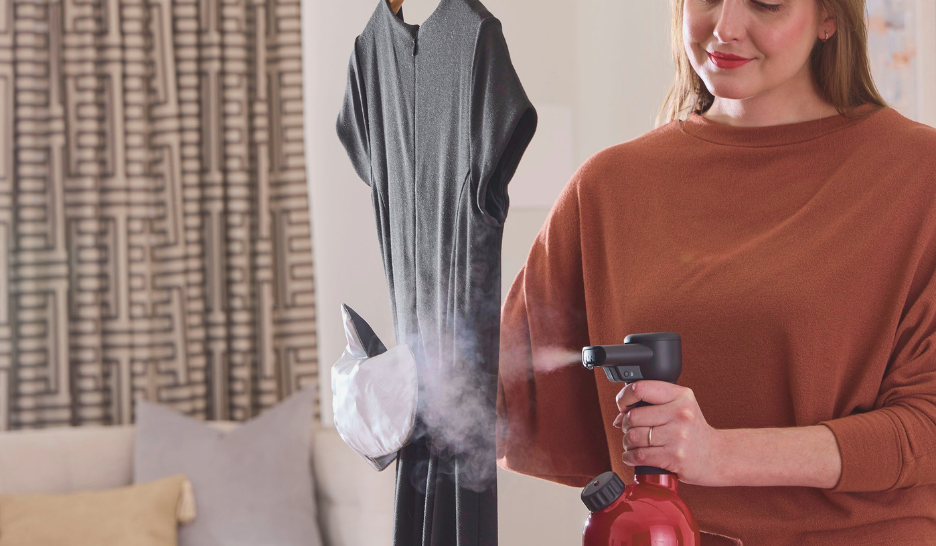 If you aren't sure what to look for when it comes to a clothes steamer, ask yourself these questions:
Is it portable? Whether you are finally attending that postponed wedding, back to traveling for work, or simply want to freshen up your wardrobe as you swap seasons, look for a clothes steamer that is easy to pack, handle and move. A compact size that can fit in any carry-on bag, be used with one hand, and moved around with ease should be a must.
Can it work on a wide range of fabrics? Some steamers are recommended only to be used on sturdy fabrics. But we have more than cotton in our closets! That's why a clothes steamer that can be used on a wide range of fabrics - from the most delicate cashmere to the heartiest of wools - is a must have. Whether you need to flatten a hem, refresh sweaters that have been packed away, tackle wrinkles on a coat, or even put the finishing touches on a special occasion outfit, IGGI can do it - gently and safely. It works to refresh, de-wrinkle and even sanitize almost all fabrics.
How easy is it to use? An anytime, anywhere steamer is one you will use, well, anytime and anywhere! So choose a steamer that is simple to set up, use, and turn off. A handheld steamer fits the bill, as you can tackle all your steaming needs with just one hand.
Does it disinfect/is it hygienic? Not all steamers can disinfect, which in this day and age is important. IGGI is the first portable, handheld steamer that disinfects and decontaminates not only clothes, but household fabrics like couches, curtains and duvet covers, even pet beds and cloth face masks! It also helps to reduce allergens, and it is powerful enough to disinfect 99.9% of viruses, including the coronavirus.
How powerful is it? A powerful clothes steamer can help you get the job done quickly and effectively - without the worry of harming your clothes. Choose a steamer that has fast, expansive, and hot steam that feels dry on your hand. This naturally fluffs up fibers, for a refreshed look and feel.
Once you answer these questions, our guess is you are looking IGGI. It covers all these bases - and more. We like to think of it as a wardrobe's best friend…so give your closet the gift it's been waiting for, with IGGI.