We've officially entered cozy season, which means cozy fall fashion has arrived. What's cozier than chunky fall sweaters and toasty knits? While sweaters can be anywhere between fast fashion and investment pieces, we want to make sure your fall favorite sweater is well cared for and ready to be on repeat for years to come. Find your go-to fall sweater, check the care tag, and incorporate the below for your best-looking piece yet.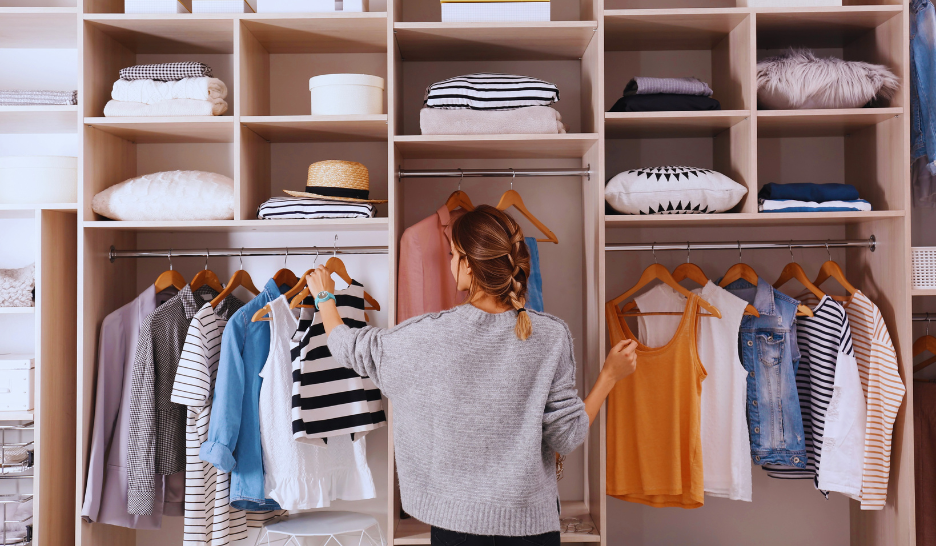 Resist the Urge to Wash
We're not saying never wash your sweaters, just hold off in between wears. Frequent washing has the potential to break down materials, which impacts both the sweater's texture and structure. By simply washing after a few wears, you'll improve the longevity from both a look and feel perspective. TIP: wearing an undershirt, camisole, or another layered shirt will help keep your sweater fresher for longer.
IGGI to the Rescue!
Creases in your favorite sweater? Worried about cutting back on washing? Not to worry, IGGI has you covered. Using its hygienic Dry Microfine Steam, IGGI steams at a higher pressure compared to other steamers. This means you'll be able to rejuvenate and care for the most delicate of fabrics in a matter of seconds (probably faster than your iron could heat up!). Bonus points for it being portable, so whether you need it in your living room or hotel room, IGGI is on the scene to beautify and purify your favorite piece.
Unexpected Helper: Soft Bristle Toothbrush
Sweaters seem to naturally attract loose hair, fuzz, and lint. Instead of spending your time individually picking off the unwanted items, reach for a tool frequently found in the bathroom. A soft bristle toothbrush, when used gently, can easily lift and remove the collection of fuzz.
Fold VS Hang
It can be tempting to hang sweaters; however, hangers can cause unwanted to indentations and shapes in the shoulder area. Folding a sweater will help keep its shape intact and ready for multiple wears throughout the season. We like this method for a quick and easy fold every time.
How do you use your Laurastar products to keep your favorite fall sweaters looking great all season? Post your picture on Instagram and tag us @laurastarus for your chance to be featured!